Buy Immuno Vida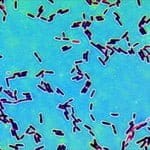 Immuno Vida is a food supplement containing lactic acid bacteria and vitamin D. Vitamin D contributes to the normal functioning of the immune system. If you would like to strengthen your immune system, then please click here to buy Immuno Vida in our web shop.
Our Immune System – a vital Wonder of Life
Our immune system is really a marvel. It can distinguish between foreign and the body's own. Without the immune system, we would hardly be able to survive. It is therefore important to keep our immune system healthy by eating healthy and following a well-balanced diet. In addition, dietary supplements with additives that support the normal functioning of the immune system (e.g. vitamin D) are vital.
Lactic Acid Bacteria
Immuno Vida contains 7 different strains of  lactic acid bacterial cultures. These strains are considered physiologically beneficial when consumed with a well-balanced and varied diet.
Cholecalciferol or Vitamin D3
Vitamin D3 (Cholecalciferol) is a precursor to Vitamin D, which is converted in our body into the physiologically active Vitamin D . However, the light intensity and thus the formation of vitamin D3 is influenced by many factors, such as the position of the sun, the altitude above sea level, the weather etc. Anything that is pushed between the radiant sky and the skin can have an influence on the rate of the body's own vitamin D production.
Natural support fort he body's Immune System
Immuno Vida is rich in vitamin D. This contributes to a normal functioning of the immune system.
Supplementation with Immuno Vida can be useful for:
People for whom a supplementation to a normal immune function is important in addition to a balanced and varied diet
People who rarely spend time in the sun or use sunscreen products extensively.
People who want to benefit from physiologically favourably assessed lactic acid bacteria cultures – in addition to a balanced and varied diet.
What are the advantages of Immuno Vida?
Contributes to the normal functioning of the immune system (courtesy of Vitamin D).
Contains 7 different strains of bacteria and 100 million bacteria per daily dose.
Provides the body with lactic acid bacterial cultures
Suitable for lacto-vegetarians.
Made in Germany.
Buy Immuno Vida now!
Order Immuno Vida online now: We accept Visa / Mastercard and Postcard. Free shipping within Switzerland if the value of your order exceeds CHF 120. –