GC Immuno Forte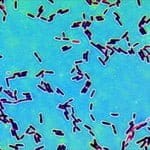 Food supplements with lactic acid bacteria. A pack of GC Immunoforte contains 16 capsules.
Ingredients: lactose, coating agent hydroxypropylmethylcellulose (capsule shell), lactic acid bacteria cultures (immobilized: L. animalis, L. acidophilus, L. bulgaricus, L. lactis, B. bifidum, B. longum, B. lactis beer yeast), fermented milk, chondroitin sulphate, cholecalciferol.
GC Immuno Forte is no longer available. The replacement article is IMMUNO VIDA.