Plant extract
Plant extract – what is it?
If you look a little bit at plants you will soon find out that there is a plant extract of many plants.
The concentrated power of plants
The respective plant is first placed in a solvent and possibly heated.
Plant extracts are prepared by extracting fresh or dried plant parts in propylene-glycol, an aqueous-alcoholic or glycerine-based solution. They are easy to use, have a long shelf life and offer the plant power for self-stirred cosmetics in an easily dosed form. This method also gives us access to the active ingredients of non-native plants. The extracts are stirred into the hand-warm cream during the active ingredient phase and have an additional preservative effect on the end product due to their alcohol content.
Our plant extracts are of very high quality – the plant materials are soaked in the extract solution for about 6-8 weeks so that they can release their full active ingredient power.
Aronia Chocolate
Dark vegan chocolate with a high-quality aronia extract. Made in Switzerland. Soy-free. Milk-free. 2 vegan plates < More Details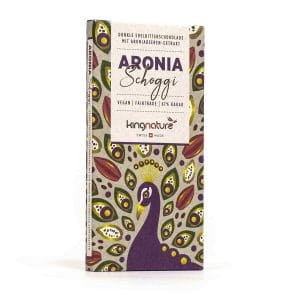 CHF 6.80