Eifrei
Fruktosefrei
Gentechfrei
Glutenfrei
Laktosefrei
Nussfrei
Sojafrei
Swiss Made
Vegan
Vegetarisch
Zuckerfrei
NADH Vida
Order quantity
1
2 - 3
4 - 7
8 - 100
Unit price

CHF

 19.80

CHF

 18.60

CHF

 17.70

CHF

 17.20
Order quantity
1
2 - 3
4 - 7
8 - 50
Unit price

CHF

 39.80

CHF

 37.70

CHF

 36.30

CHF

 35.20
Lots of Energy thanks to Coenzyme 1. Contains stabilised NADH. With biotin as a contribution to a normal energy metabolism. Net content: 9 g.
Commitment to clean sport: NADH Vida is regularly tested for selected doping substances and can therefore also be safely taken by top athletes.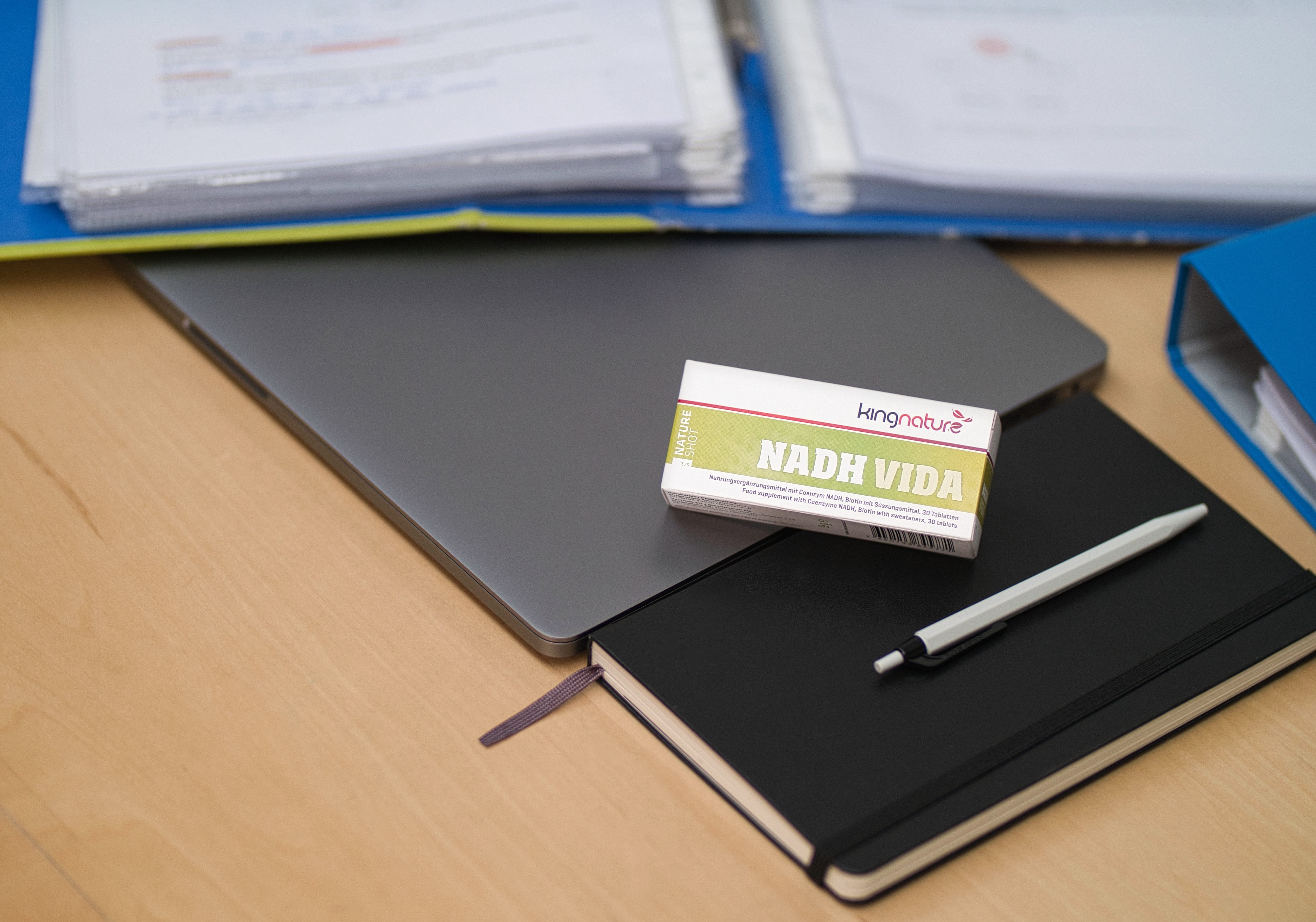 Fill up with new energy! NADH occurs naturally in every cell. In the mitochondria, the small power stations of the cells, NADH reacts with oxygen to produce the energy molecule ATP, which serves the body as an energy carrier and store.