100% natürlich
Eifrei
Gentechfrei
Glutenfrei
Hefefrei
Keine Tierversuche
Laktosefrei
Nussfrei
Sojafrei
Sorbitfrei
Swiss Made
Vegan
Vegetarisch
Zuckerfrei
Mysterio PET
Order quantity
1
2 - 3
4 - 7
8 - 100
Unit price

CHF

 84.90

CHF

 77.30

CHF

 73.40

CHF

 71.90
Mysterio PET contains hemp flour from traditional hemp, grape seed extract and vitamin C. Contributes to a normal nervous system and psyche. Contains 90 capsules with 200 mg hemp flour, 30 mg grape seed extract and 20 mg vitamin C each. Net content: 30 g. New formula!
Hydroxypropylmethylcellulose (HPMC) is effective!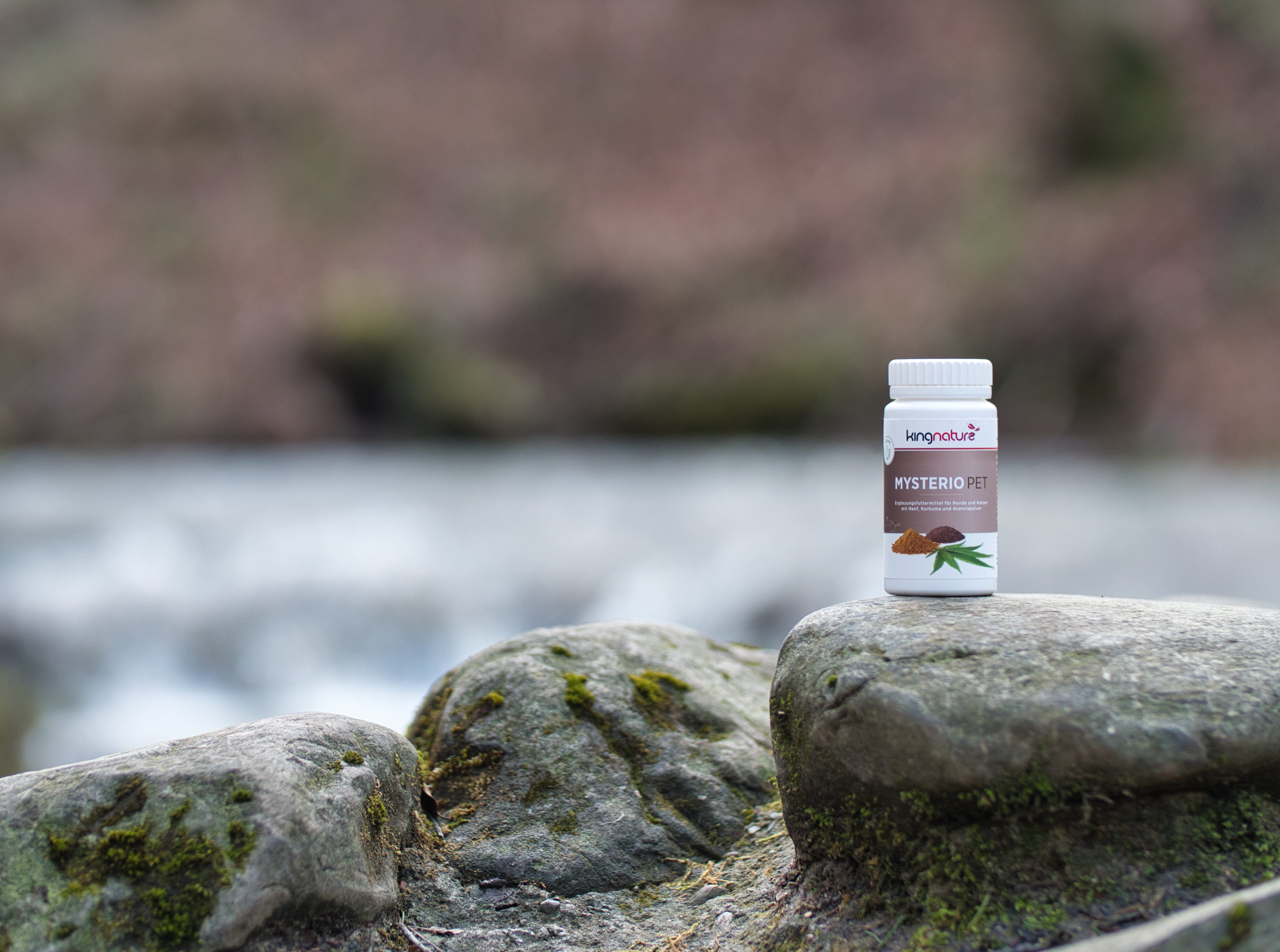 Don't be afraid of hemp! With our combination product with hemp flour, grape seed extract and pure vitamin C, you benefit from the many interesting cannabinoids such as CBD.