Eifrei
Gentechfrei
Glutenfrei
Laktosefrei
Nussfrei
Sojafrei
Sorbitfrei
Vegan
Vegetarisch
Neovital
Order quantity
1
2 - 3
4 - 7
8 - 50
Unit price

CHF

 119.50

CHF

 108.70

CHF

 103.30

CHF

 101.20
Neovital contains vitamins C, B12, E, folate and beta-carotene in liposomal form with increased bioavailability, alpha-lipoic acid is also included. Net content 450 ml.
SKU:

191
Categories: Supplements, Vitamin A, Vitamin B12, Vitamin B9, Vitamin C, Vitamin E, Vitamins
Tags: Beta-Carotin, Folate, liposomal, Normal Blood Formation, Normal Energy Metabolism, Normal Immune Function, Normal Nerve Function, Normale psychische Funktion, vegetarian, Vitamin B12, Vitamin C, Vitamin E, Vitamins
Vitamin B12 is effective!
Beta-Glucans are effective!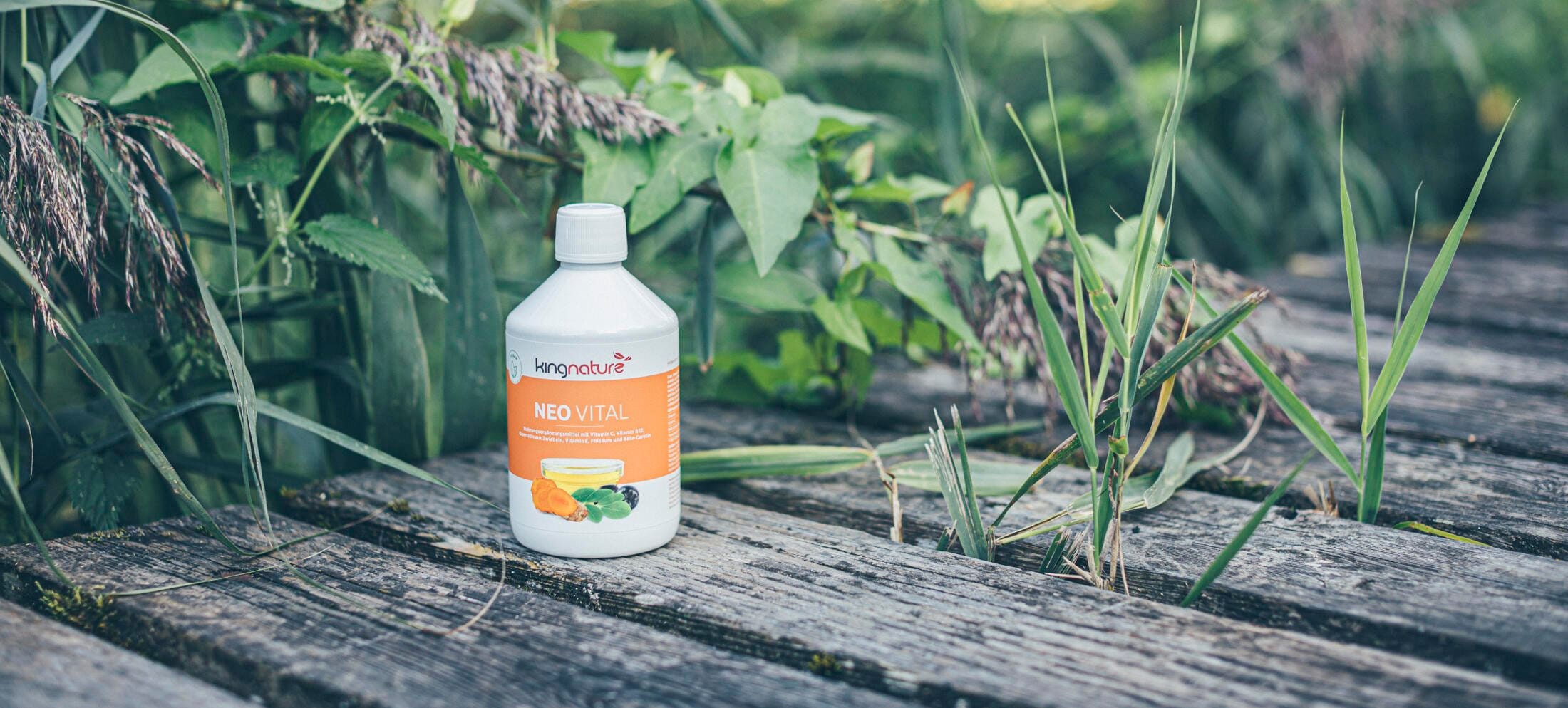 Sophisticated transport system! Using a patented process, the combination of high-quality vital substances in high concentrations reaches the cells directly. Even if your intestine is giving you trouble at the moment.