100% natürlich
Eifrei
Fruktosefrei
Gentechfrei
Glutenfrei
Hefefrei
Laktosefrei
Nussfrei
Sojafrei
Sorbitfrei
Swiss Made
Vegan
Vegetarisch
Zuckerfrei
Amino Vida
Order quantity
1
2 - 3
4 - 7
8 - 100
Unit price

CHF

 49.80

CHF

 46.80

CHF

 43.80

CHF

 39.80
Amino acid complex with all 8 essential amino acids plus L-Arginine. 240 tablets with 500 mg amino acids each. Net content 120 g.
Amino Vida contains nine high-purity, free and crystalline amino acids from pulses of natural origin, is vegan and free of any additives. It provides an optimal amino acid pattern, has almost no calories and is available to the body after a short time.
Commitment to clean sport: Amino Vida is regularly tested for selected doping substances and can therefore also be safely taken by top athletes.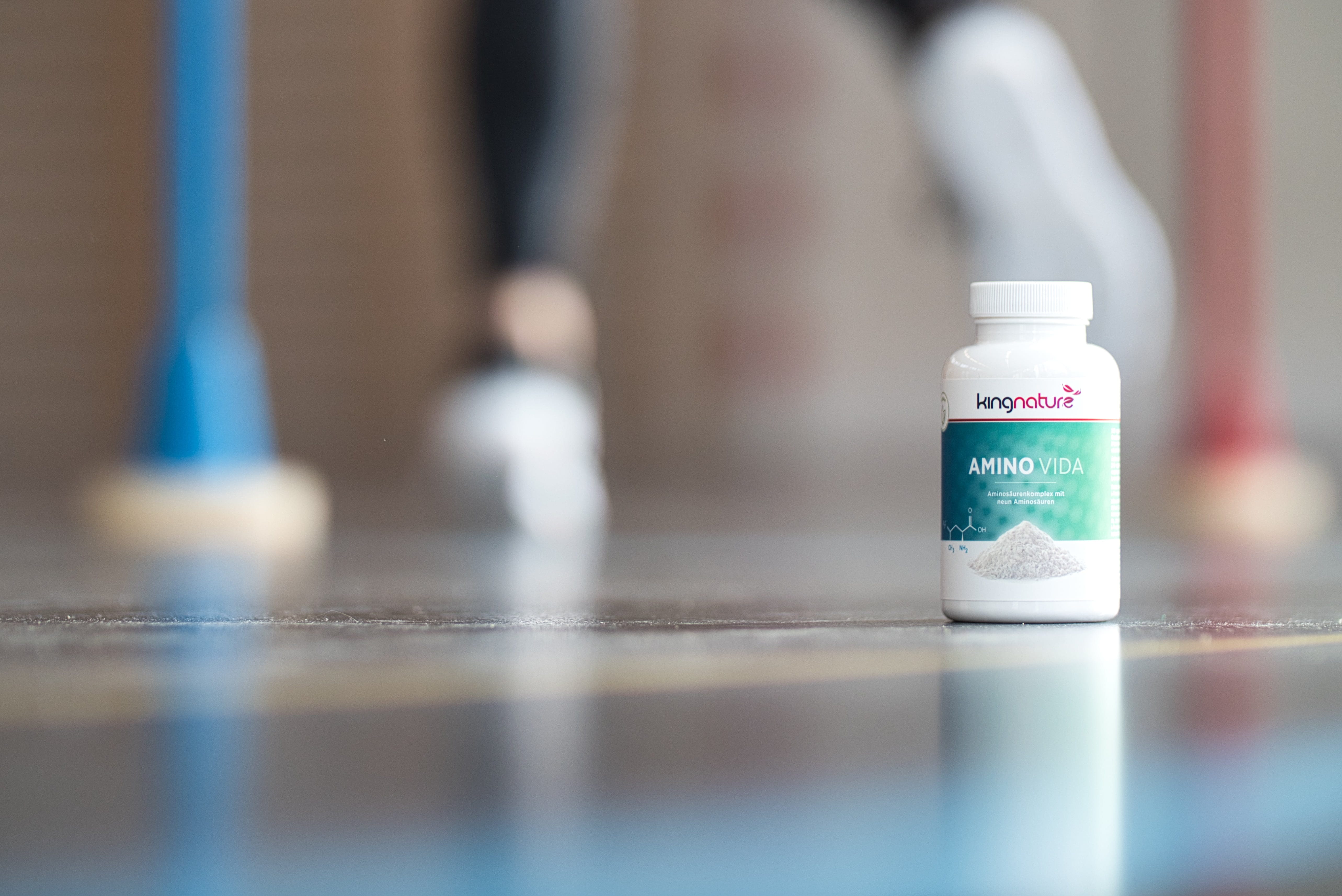 Get a move on! Essential amino acids support you during sporting or other physical challenges. They come from pulses, are quickly absorbed in the intestines and are quickly available to you.