100% natürlich
Eifrei
Gentechfrei
Glutenfrei
Hefefrei
Laktosefrei
Nussfrei
Sojafrei
Swiss Made
Vegan
Vegetarisch
Vino Vida
Order quantity
1
2 - 3
4 - 7
8 - 100
Unit price

CHF

 54.80

CHF

 52.00

CHF

 50.50

CHF

 49.50
Red wine extract from grape seeds. 90 capsules with 305 mg grape seed extract each and 35 mg vitamin C from acerola fruits.
Grape seeds have a remarkable content of OPC (= Oligomeric Proanthocyanidins) and Polyphenols in comparison with other fruits. With Vitamin C, Vino Vida helps protect cells from oxidative stress and reduces tiredness and fatigue.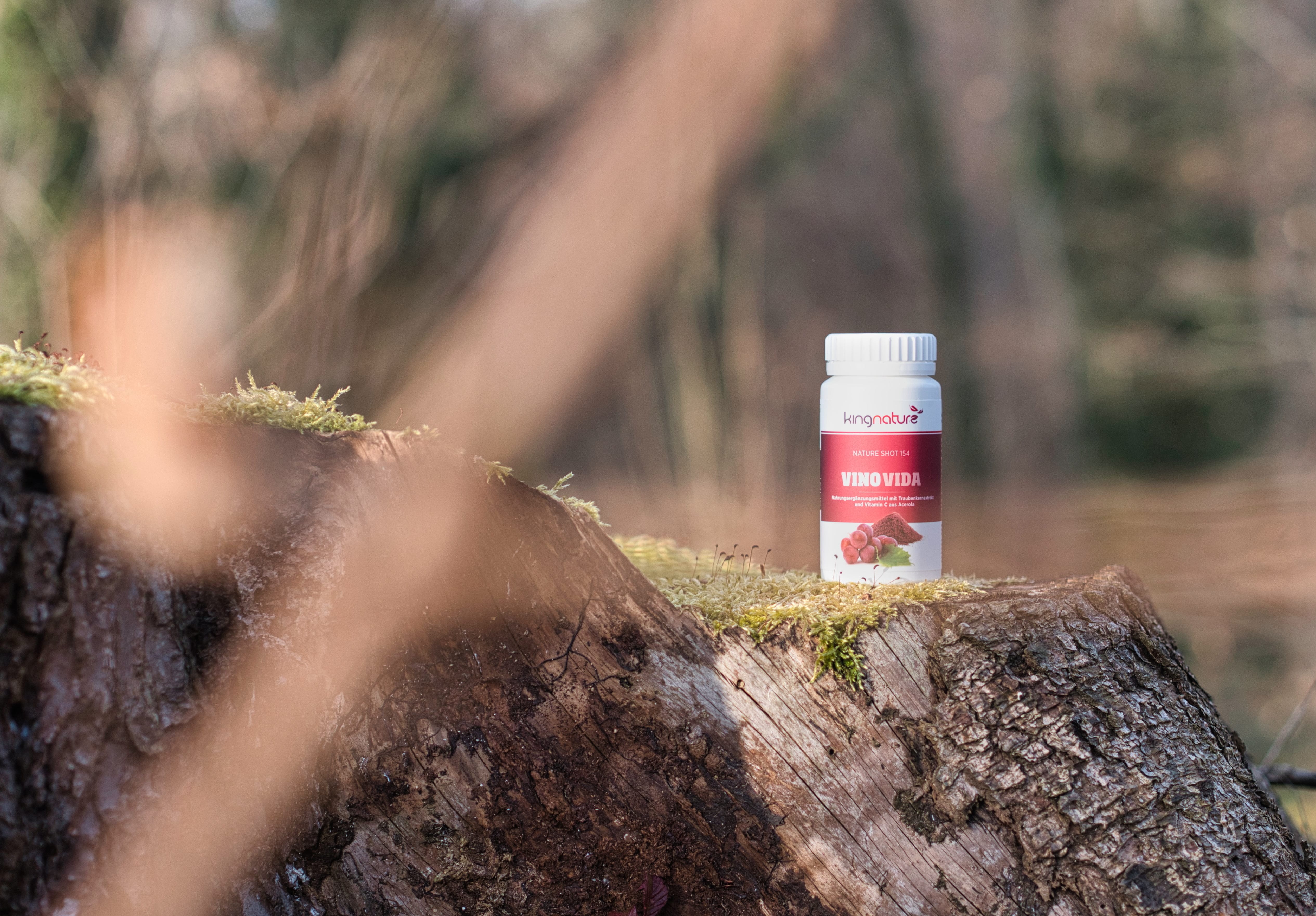 Do not spit out grape seeds! Grape seeds contain interesting ingredients such as OPC or resveratrol. You do not like grape seeds between your teeth? No problem with Vino Vida!